"The future of education is here and now."
Studio 37 Story
Studio 37 started in South Hills High School where struggling students (Special Education, at-risk, ELL or those who had issues learning mathematics) were sent to A37 Classroom. A37 Classroom was known as the "dumb" class, however Dr. Cheung turned this classroom into a hip place called Studio 37 in order to create a safe space where struggling students could feel welcomed and accepted.

Teacher's Bio Dr. George Cheung (DrG)
Dr. George Cheung is part of the Education Leadership team at a top international tech company, and has been working with school leadership to leverage technology to transform learning. Prior to joining this company, Dr. Cheung served as a teacher for 15 years, as well as working as a tech coordinator, professor, and professional development consultant in Los Angeles and across California. He is fluent in American Sign Language, holds a Bachelor's in Marketing/Sales and a Master's in Special Education. Dr. Cheung also received both a Doctorate in Education Leadership and a certificate in School Business Management from the University of Southern California.

Dr. Cheung's vision is to help all students, especially students with disabilities, those who are at-risk, and the disenfranchised, to reach their personal genius. This has been evident in his 15 years of work in public education, teaching high school for the deaf and hard of hearing, and individuals with mild to moderate disabilities. His methodology in the classroom became highly effective, resulting, not only in higher academic achievements but also in social and emotional growth for his students. He also taught in higher education as an adjunct professor, specializing in helping new teachers incorporate technology into their practices.

Studio 37 is synonymous with Dr. Cheung and has gained notoriety from organizations such as Apple, Inc.; the Western Association of Schools and Colleges (WASC); the California Department of Education (CDE); the University of Texas, San Antonio (UTSA); Azusa Pacific University; and the Los Angeles County Office of Education (LACOE).

Dr. Cheung is dedicated in everything he sets his eyes on , including tennis, triathlons, running, and cycling, but, most importantly, he is dedicated in his roles as husband and father.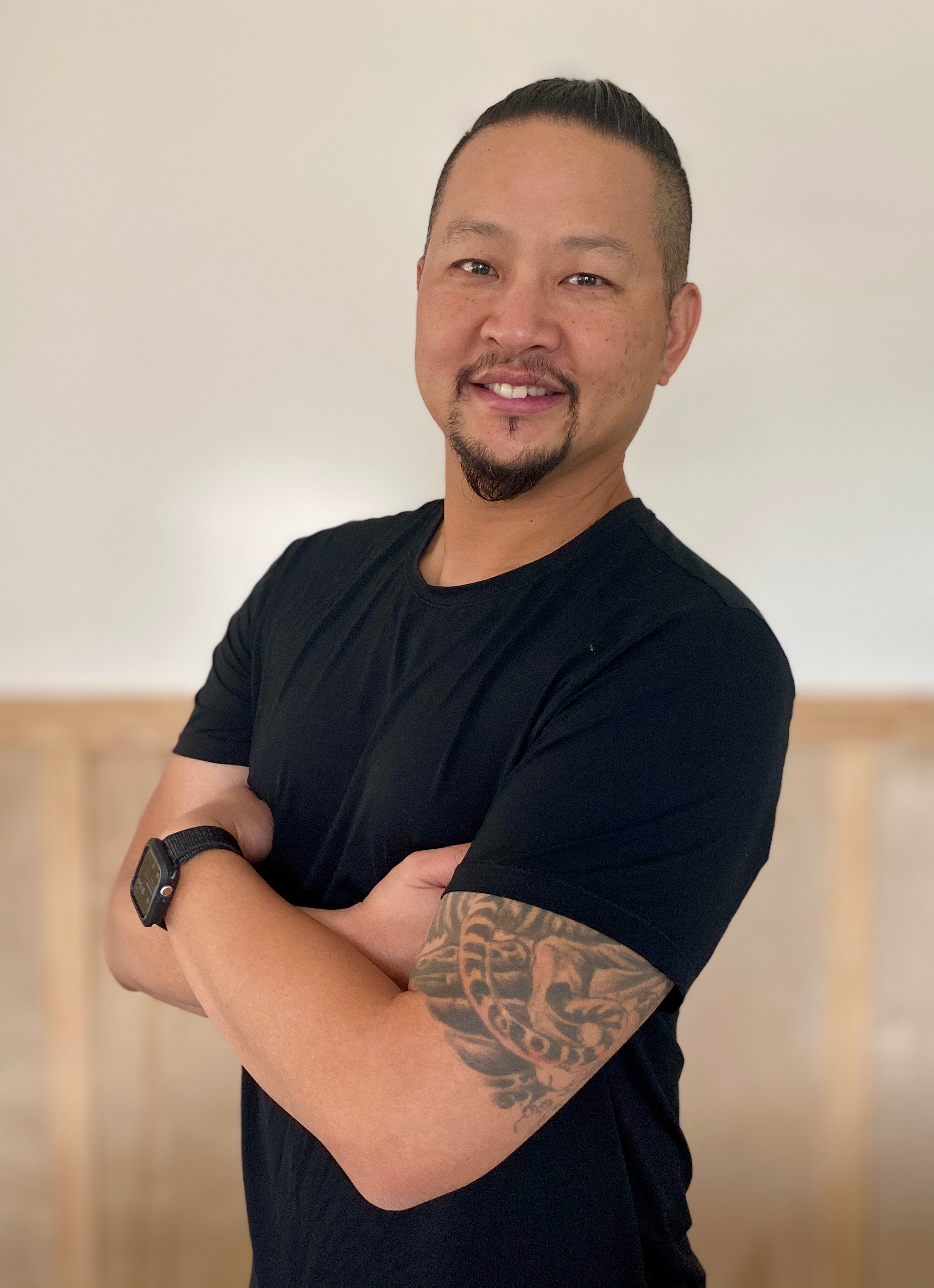 Our Math Coaches
Studio 37 utilizes some of Home School Coaches' best math instructors to guide students through this innovative math program. These instructors incorporate goal setting, encouragement, and mentoring, mixed in with technology, to support your student's success in Algebra 1.

Our Current Class Offerings
Click on the class name to view the class.
*Click on the title of the section to hide/show reviews from parents
Reviews From Parents
"Aloha George,

I am so happy that you've started something at the school that the children can rely on at home. Listening in the classroom is one thing and being able to absorb all that is being lectured is something that not all children of any age can grasp immediately. Taking notes require organization and advance planning. Some kids take a little longer than the other to transfer what is being heard transcribed on paper. Also, sometimes formulating your questions in your head and raising a hand for a question to be answered may be answered much later during the lesson and by that time, a child can now be confused even further.

I acknowledge and appreciate your hard work in organizing this fantastic lesson.

P.S. Some of us adults (who have been out of school for 100 years) can appreciate it even more, because tutoring your own children is not always that easy."
"I never seen teachers like this that have so much passion for their job and the students to learn and understand what they are learning. I am proud to have seen this with my own eyes, more parents should see the outstanding work of these teachers. I would also like to thank you both for your dedication for seeing that all the students under your care are getting everything they need to succeed in life. I appreciate everyone for accommodating me today to help get my son on the right track. Thanks again to the outstanding teachers!"
"I am not technology savvy. Obviously, I knew a computer was involved, but other than that I thought that a camcorder was set up video to the lessons and then you somehow put it into the website, who knows how. [Your website] has helped me tremendously. I watch [videos] almost daily. I think it is fantastic. I have learned FOIL. It is a huge help [for when my daughter] has questions at home. I wish more teachers made their classroom teaching available as you do. I really think what you do with your website is amazing. It is obvious take care about these kids. Thank you."